Blog di letteratura, storia, attualità ed estetica. I testi sono a volte corredati di immagini di pubblico dominio come contributo (senza fini di lucro) alla loro analisi e valorizzazione, a esclusivo vantaggio degli artisti. Tuttavia, qualora eventualmente esistessero diritti di copyright su tali contenuti visivi, preghiamo il titolare di comunicarcelo e provvederemo immediatamente alla loro rimozione.
venerdì 24 febbraio 2017
Bohemian Club, Skull and Bones Yale Fraternity, Grand Druid Cuncil. Order of Illiminati, House of Rothschild, Free Masonry, Rand Corporation, Republican and Democratic Parties, Trilateral Commission...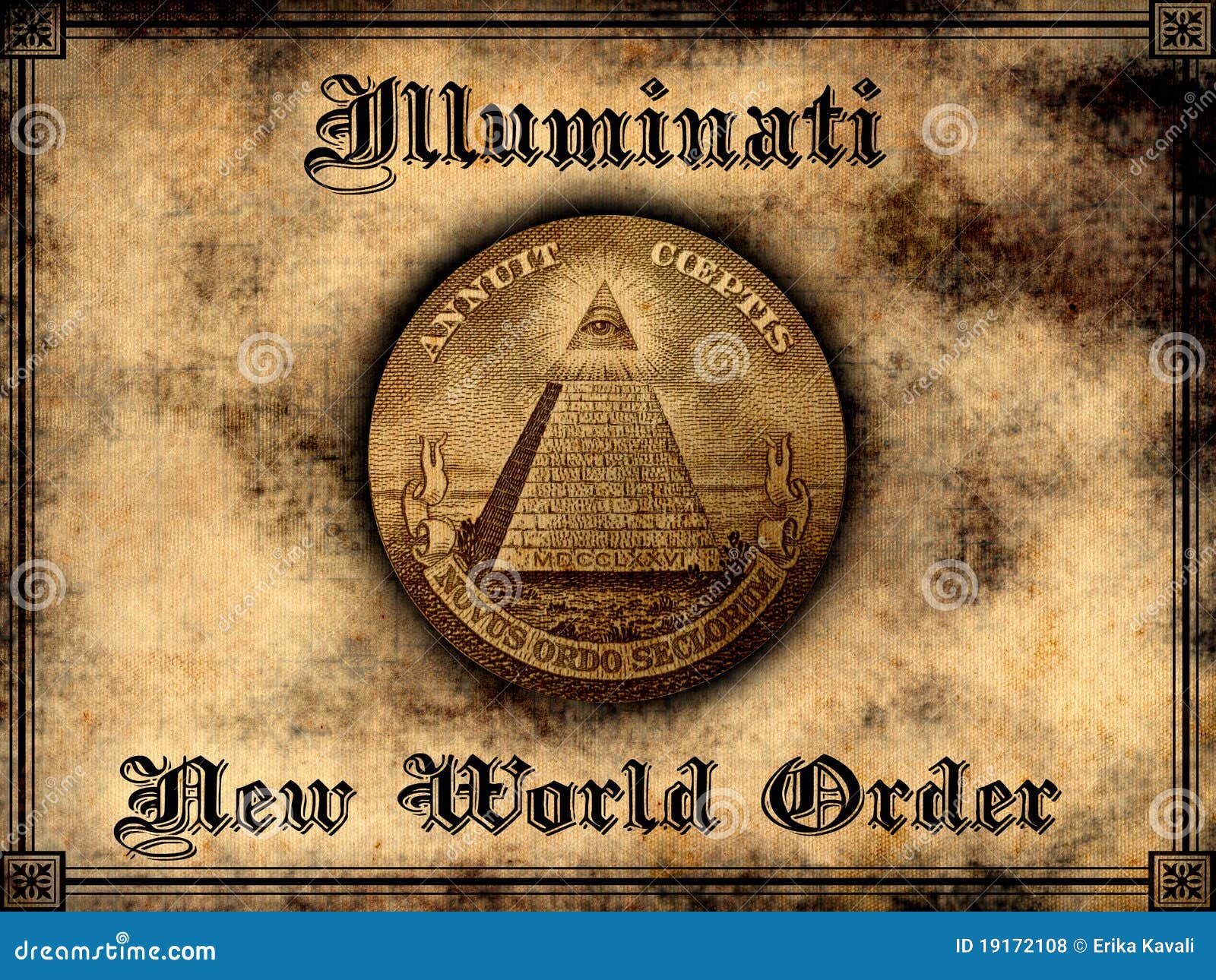 Tavistock Institute
Spy Connection System, Information Awareness Office, Darpa, Facebook, Departement of Defence, CIA
Until now, the world we've known has been a world divided—a world of barbed wire and concrete block, conflict and cold war. Now, we can see a new world coming into view. A world in which there is the very real prospect of a new world order. In the words of Winston Churchill, a "world order" in which "the principles of justice and fair play ... protect the weak against the strong ..." A world where the United Nations, freed from cold war stalemate, is poised to fulfill the historic vision of its founders. A world in which freedom and respect for human rights find a home among all nations.

[15]
When President Bush announced his new foreign policy would help build a New World Order, his phrasing surged through the Christian and secular hard right like an electric shock, since the phrase had been used to represent the dreaded collectivist One World Government for decades. Some Christians saw Bush as signaling the End Times betrayal by a world leader. Secular anticommunists saw a bold attempt to smash US sovereignty and impose a tyrannical collectivist system run by the United Nations.

[4]
Conspiracy theories
End Time
Freemasonry
The accusation that Freemasonry has a hidden agenda to establish a Masonic government ignores several facts. While agreeing on certain Masonic Landmarks, the many independent and sovereign Grand Lodges act as such, and do not agree on many other points of belief and practice. Also, as can be seen from a

survey of famous Freemasons

, individual Freemasons hold beliefs that span the spectrum of politics. The term "Masonic government" has no meaning since individual Freemasons hold many different opinions on what constitutes a good government.

[36]
Illuminati
The Protocols of the Elders of Zion
Round Table
To and for the establishment, promotion and development of a Secret Society, the true aim and object whereof shall be for the extension of British rule throughout the world, the perfecting of a system of emigration from the United Kingdom, and of colonisation by British subjects of all lands where the means of livelihood are attainable by energy, labour and enterprise, and especially the occupation by British settlers of the entire Continent of Africa, the Holy Land, the Valley of the Euphrates, the Islands of Cyprus and Candia, the whole of South America, the Islands of the Pacific not heretofore possessed by Great Britain, the whole of the Malay Archipelago, the seaboard of China and Japan, the ultimate recovery of the United States of America as an integral part of the British Empire, the inauguration of a system of Colonial representation in the Imperial Parliament which may tend to weld together the disjointed members of the Empire and, finally, the foundation of so great a Power as to render wars impossible, and promote the best interests of humanity.

[44]
The drive of the Rockefellers and their allies is to create a one-world government, combining super-capitalism and Communism under the same tent, all under their control ... Do I mean conspiracy? Yes I do. I am convinced there is such a plot, international in scope, generations old in planning, and incredibly evil in intent.

[49]
For more than a century ideological extremists at either end of the political spectrum have seized upon well-publicized incidents ... to attack the Rockefeller family for the inordinate influence they claim we wield over American political and economic institutions. Some even believe we are part of a secret cabal working against the best interests of the United States, characterizing my family and me as 'internationalists' and of conspiring with others around the world to build a more integrated global political and economic structure—one world, if you will. If that's the charge, I stand guilty, and I am proud of it.

[50]
I don't think that I really feel that we need a world government. We need governments of the world that work together and collaborate. But, I can't imagine that there would be any likelihood or even that it would be desirable to have a single government elected by the people of the world ... There have been people, ever since I've had any kind of position in the world, who have accused me of being ruler of the world. I have to say that I think for the large part, I would have to decide to describe them as crackpots. It makes no sense whatsoever, and isn't true, and won't be true, and to raise it as a serious issue seems to me to be irresponsible.

[51]
The Open Conspiracy
... when the struggle seems to be drifting definitely towards a world social democracy, there may still be very great delays and disappointments before it becomes an efficient and beneficent world system. Countless people ... will hate the new world order, be rendered unhappy by the frustration of their passions and ambitions through its advent and will die protesting against it. When we attempt to evaluate its promise, we have to bear in mind the distress of a generation or so of malcontents, many of them quite gallant and graceful-looking people.

[12]
New Age
Fourth Reich
Alien invasion
Brave New World
Postulated implementations
Just as there are several overlapping or conflicting theories among conspiracists about the nature of the New World Order, so are there several beliefs about how its architects and planners will implement it:
Gradualism
Coup d'état
Mass surveillance
Occultism
Population control
Mind control
Alleged conspirators
Criticisms
There are several problems with a conspiratorial view that don't fit with what we know about power structures. First, it assumes that a small handful of wealthy and highly educated people somehow develop an extreme psychological desire for power that leads them to do things that don't fit with the roles they seem to have. For example, that rich capitalists are no longer out to make a profit, but to create a one-world government. Or that elected officials are trying to get the constitution suspended so they can assume dictatorial powers. These kinds of claims go back many decades now, and it is always said that it is really going to happen this time, but it never does. Since these claims have proved wrong dozens of times by now, it makes more sense to assume that leaders act for their usual reasons, such as profit-seeking motives and institutionalized roles as elected officials. Of course they want to make as much money as they can, and be elected by huge margins every time, and that can lead them to do many unsavory things, but nothing in the ballpark of creating a one-world government or suspending the constitution.

[53]
I am skeptical that "global governance" could "come much sooner than that [200 years]," as [journalist Gideon Rachman] posits. For one thing, nationalism—the natural counterpoint to global government—is rising. Some leaders and peoples around the world have resented Washington's chiding and hubris over the past two decade of American unipolarity. Russia has been re-establishing itself as a "great power"; few could miss the national pride on display when China hosted the Beijing Olympics this summer; while Hugo Chavez and his ilk have stoked the national flames with their anti-American rhetoric. The departing of the Bush Administration could cause this nationalism to abate, but economic uncertainty usually has the opposite effect. [...] Another point is that attempts at global government and global agreements have been categorical failures. The WTO's Doha Round is dead in the water, Kyoto excluded many of the leading polluters and a conference to establish a deal was a failure, and there is a race to the bottom in terms of corporate taxes—rather than an existing global framework. And, where supranational governance structures exist, they are noted for their bureaucracy and inefficiency: The UN has been unable to stop an American-led invasion of Iraq, genocide in Darfur, the slow collapse of Zimbabwe, or Iran's continued uranium enrichment. That is not to belittle the structure, as I deem it essential, but the system's flaws are there for all to see.

[69]
Scholars continue to debate the psychological and sociological origins of conspiracy theories, but there is no arguing that these theories have seen a revival on the extreme right in recent years. Over the last two decades, a far-right conspiracy culture of self-proclaimed "Patriots" has emerged in which the United States government itself is viewed as a mortal threat to everything from constitutional democracy to the survival of the human race. This conspiracy revival — which has been accompanied by the explosive growth of Patriot groups over the last year and a half — kicked into overdrive with the 2008 election of President Barack Obama, who is seen by Patriots as a foreign-born Manchurian candidate sent by forces of the so-called "New World Order" to destroy American sovereignty and institute one-world socialist government.

[1]
The danger lies less in such beliefs themselves ... than in the behavior they might stimulate or justify. As long as the New World Order appeared to be almost but not quite a reality, devotees of conspiracy theories could be expected to confine their activities to propagandizing. On the other hand, should they believe that the prophesied evil day had in fact arrived, their behavior would become far more difficult to predict.

[6]
Right-wing populist movements can cause serious damage to a society because they often popularize xenophobia, authoritarianism, scapegoating, and conspiracism. This can lure mainstream politicians to adopt these themes to attract voters, legitimize acts of discrimination (or even violence), and open the door for revolutionary right-wing populist movements, such as fascism, to recruit from the reformist populist movements.

[14]
The crucial piece of this puzzle is the identity of the Antichrist, the tyrannical figure who both leads and inspires the new world order. [...] for many years, rapture theologians identified the Soviet Union as the Antichrist. But after Sept. 11, they became quite certain that the Antichrist was closely connected with the Arab world and the Muslim religion. This means, quite simply, that for rapture theologians, Islam stands at the heart of the tyrannical "new world order." Precisely here we discover why the idea of a "new world order" has such potential to move global politics in profoundly negative directions, for rapture theologians typically welcome war with the Islamic world. As Bill Moyers wrote of the rapture theologians, "A war with Islam in the Middle East is not something to be feared but welcomed—an essential conflagration on the road to redemption." Further, rapture theologians co-opt the United States as a tool in their cosmic vision—a tool God will use to smite the Antichrist and the enemies of righteousness. This is why Tim LaHaye, co-author of the best-selling series of end-times books, could lend such strong support to the American invasion and occupation of Iraq. By virtue of that war, LaHaye believed, Iraq would become "a focal point of end-times events." Even more disturbing is the fact that rapture theologians blissfully open the door to nuclear holocaust. Rapture theologians have always held that God will destroy his enemies at the end of time in the Great Battle of Armageddon. But since World War II, they have increasingly identified Armageddon with nuclear weaponry, thereby lending biblical inevitability to the prospects of nuclear annihilation. As one prophecy writer put it, "The holocaust of atomic war would fulfill the prophecies."

[25]
I don't know which I dislike more, the world controlled by the Brotherhood, or the one you want to replace it with.

[6]
See also
References
Further reading
The following is a list of non-self-published non-fiction books that discuss New World Order conspiracy theories.