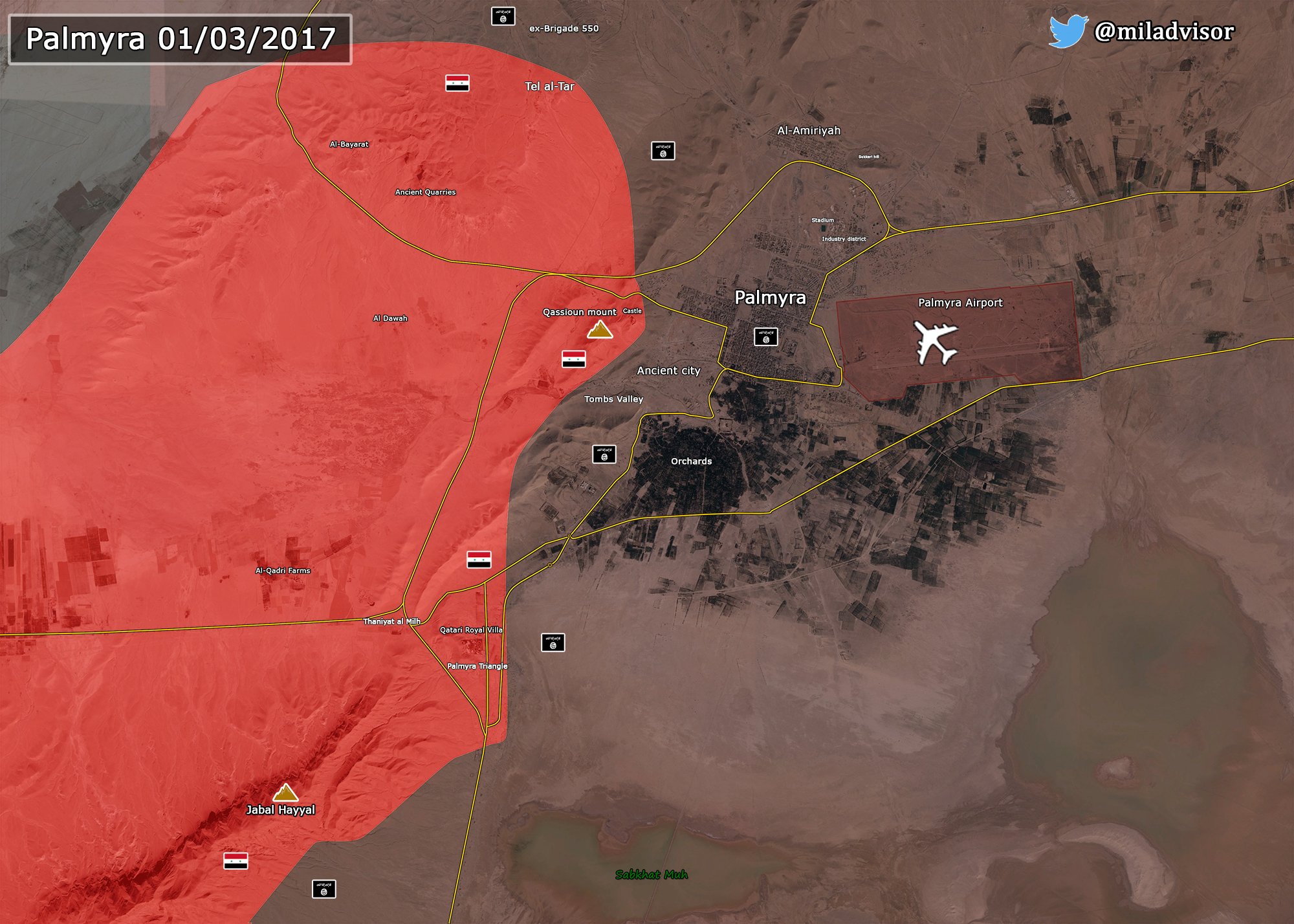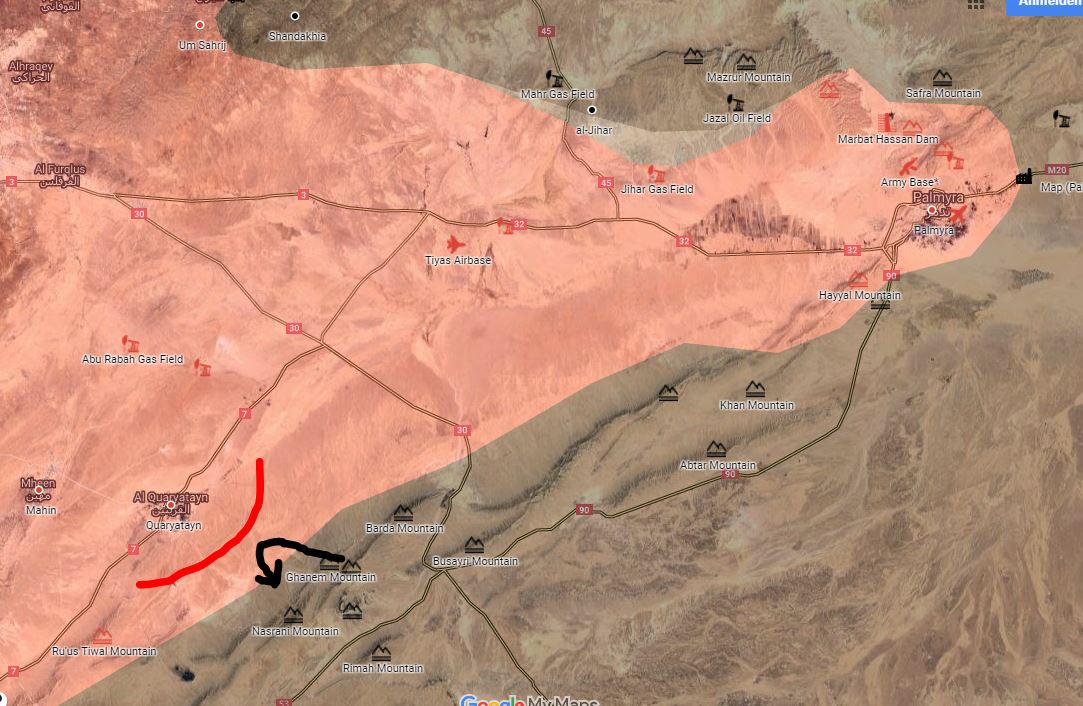 L'offensiva dell'esercito siriano per liberare la città di Palmyra dall'Isis, dopo anni di scontri che hanno visto la città passare di mano più volte, è iniziata il 13 gennaio 2017 e si è conclusa trionfalmente il 2 marzo successivo, con un successo che potremmo considerare definitivo.
In questo stesso momento, le truppe corazzate del presidente Assad stanno prendendo il controllo del centro cittadini, mentre i miliziani dell'Isis sono in fuga.
Lo Stato Islamico è ormai al collasso: assediato persino nelle sue roccaforti di Raqqa e Mosul, schiacciato tra l'alleanza filo-russa di Assad e l'alleanza filo-americana dei Curdi del Rojava.
Grandi sconfitti, in questo scenario, sono la Turchia e l'Arabia Saudita, i due paesi che hanno supportato i fondamentalisti islamici sunniti in Siria, appoggiando in maniera aperta il Fronte Islamico di Al-Nusra e Al-Qaeda, che attualmente controlla l'Emirato di Idlib, e in maniera segreta il Califfato Islamico dell'Isis, fino a quando la nuova amministrazione americana di Donald Trump ha apertamente costretto Erdogan a prendere posizione contro il Daesh.
Resta comunque l'interrogativo su cosa succederà adesso nel bollente fronte nord della guerra, dove i Turchi hanno attaccato i Curdi siriani del Rojava, che hanno subito stretto un patto con Assad e Putin.
L'amministrazione americana sta facendo pressioni su Erdogan affinché eviti un massacro inutile , ma si sa che il Sultano turco, al pari dell'Emiro di Idlib e del Califfo dell'Isis è diventato una sorta di cane sciolto, che ha bisogno di tenere impegnato l'esercito per evitare altri colpi di stato.
Una cosa è certa: i prossimi giorni saranno incandescenti, perché ormai il fronte sunnita e quello sciita sono pronti per la battaglia finale, dopo 1200 anni di scontri per il controllo del Medio Oriente.
Belligerents
Russia
Iran[1]
Allied militias:
Liwa Fatemiyoun[1]
Liwa Zainebiyoun[1][2]
Kata'ib al-Imam Ali[1]
Hezbollah[3]
Islamic State of Iraq and the Levant
Commanders and leaders
Maj. Gen. Suheil al-Hassan[25]
(leading operations commander)
General Hassan Daboul †[26]
(Homs Chief of Provincial Military Security Unit)
Shaher al-Hassan †[27]
(ISIL emir)
Units involved

Syrian Armed Forces

Russian Armed Forces

Liwa Fatemiyoun

Hezbollah

Military of ISIL
Strength
4,000–5,000 militants[37]
Casualties and losses
Unknown
4 killed[38]
Unknown
Syrian troops have pushed into Palmyra as they battle to retake the iconic city from the Islamic State group, but their advance was slowed Thursday by landmines laid by retreating jihadists.
Bolstered by Russian air strikes and ground troops, Syrian government forces have been battling through the desert of central Syria for weeks to reach Palmyra.
The city has traded hands several times during Syria's civil war and become a symbol of IS's wanton destruction of cultural heritage in areas under its control.
The jihadist group first seized Palmyra in May 2015 and began to systematically destroy and loot the UNESCO world heritage site's monuments and temples. IS fighters were driven out in March 2016 but recaptured the town last December.
The latest offensive to retake the city saw government forces break through its western limits late Wednesday, forcing IS fighters to retreat into eastern districts, according to the Syrian Observatory for Human Rights.
"IS withdrew from most of Palmyra after laying mines across the city. There are still suicide bombers left in the eastern neighbourhoods," Observatory head Rami Abdel Rahman told AFP on Thursday.
"Government forces have not yet been able to enter the heart of the city or the eastern parts," he added.
They have also not yet entered the celebrated ruins that make up the southwestern part of the city.
"There are no IS fighters left in most of the Old City, but it is heavily mined," Abdel Rahman said.
The Syrian Armed Forces, backed by Russian airstrikes, managed today to fully recapture the ancient city of Palmyra following weeks of fierce battles with the Islamic State terror group, the Kremlin just announced.
Russia's President, Vladimir Putin, was briefed about the good news from Syria from Russian Defense Minister Sergey Shoigu.
The historical city was re-taken by the Syrian Army in last March. However, the ISIS terror group re-entered the city in December 2016.